The main asset of every individual is their health. It is our duty to ensure consumer safety when using the products we manufacture. To achieve this, the strictest quality control is conducted at every stage of production. First and foremost, we need to be confident in the materials that make up our future products. In the company's laboratory, a spectral analysis of the chemical composition of samples from each batch of metal intended for cookware production is performed using an electronic spectrometer. The AK7p and AK5M2p alloys are food-grade, comply with Ukrainian and international quality standards, and do not contain harmful impurities or heavy metals.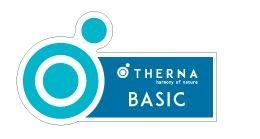 The second component of our confidence in product safety is the non-stick coating. The BASIC series is a two-layer system developed by Kanat Boya, the manufacturer with over 30 years of experience, which meets all the essential requirements for non-stick coatings. The manufacturer provides a quality certificate that confirms the conformity of the BASIC system to international quality standards, LFGB (Food and Commodity Law) requirements, FDA (Food and Drug Administration) regulations, and ensures the absence of cadmium, lead, alkylphenol ethoxylates, and other substances harmful to the human body.
​The durability of our products is as significant for us as their safety. Each operation in the production process is carried out under careful control and strictly according to the technology. One of the crucial stages is measuring the roughness of semi-finished products before applying the coating to ensure the reliability of the adhesion of the future primer layer. During the painting process, a laboratory technician monitors the thickness of each layer and the temperature of products using an electronic thickness gauge.
​Laboratory testing is an important part of quality control for the non-stick coating. We conduct these tests using a unique methodology developed by the German company 'Weılburger Coatıngs GmbH', which consists of twelve tests conducted sequentially on a single sample. The advantage of this methodology lies in the reliability of the information obtained by using common household products as reagents, which are found in almost every consumer's kitchen, such as vegetable oil, sugar, salt, milk, vinegar, and eggs, but with increased loads to simulate prolonged use of the product. Samples from each batch are tested, ensuring the highest level of product quality. Only products that pass all the stages of quality control will be packaged and have a chsance to enter your kitchen.
Product Quality Certificates